LPG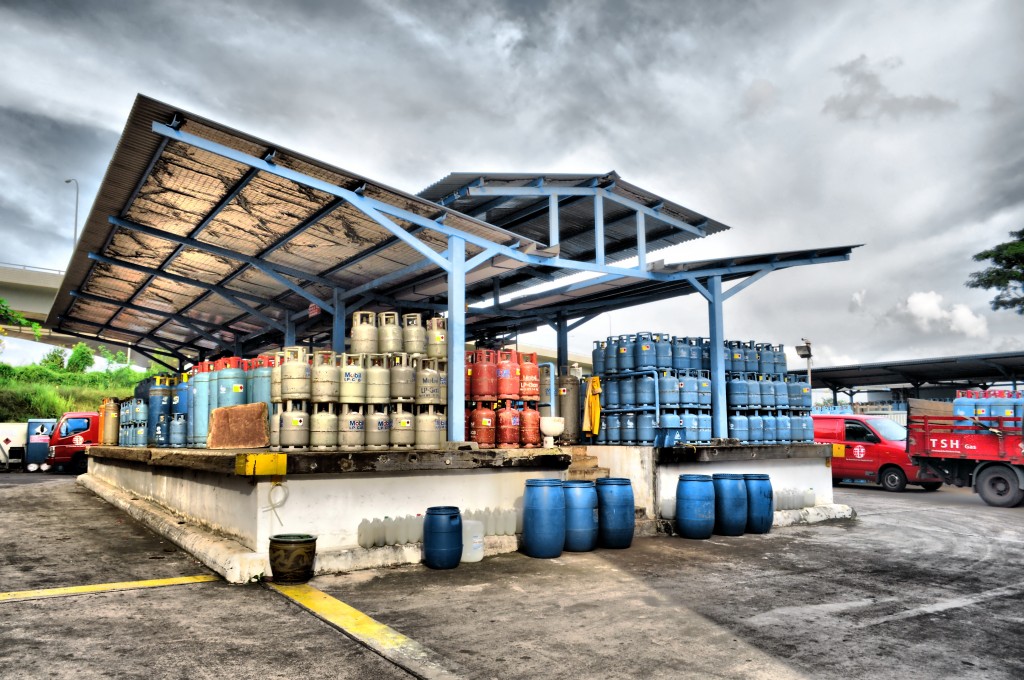 Liquid Petroleum Gas (LPG)
What is LPG?
LPG consists of hydrocarbon and it will be won from forwarding of gas as well as crude oil refining. LPG is well known under the name of Propane/Butane.
Released Energy in the narrowest area
Under the relative small excess pressure the gases will be liquefied and will be provided in cylinders or in tanks. In this way large Energy quantities of gas will be made ready for shipment and for stocking space saved. For comparison: when vaporizing LPG is extending up to 250-fold of its volume. By the way, 2001 the whole demand in Europe was supplied with more than 60% from the gas fields directly and only with more than 40% from refineries.
Clean and sure in the practise
During the removing from the pressure tank LPG will go over from its liquid phase in the gas phase and arrives across regulators- and safety equipment to the consumer plant. LPG burns cleanly, it is non-poisonous and here with one of the latest form of Energy. Beginning from the forwarding up to the customer there are neither conversion loses nor pollutant emission in the closed system. Because of its cleanliness LPG can be used in the water protection areas.
1. Safe & Clean
The clean burning properties of LPG do not create soot, smoke and other adverse environmental effects.
LPG is safe to use. The gas is odorless and a small quantity of stanching agent is added to assist in the detection of leaks.
Our Majors' strong commitment towards Environment, Health, Safety and Security ensures that our LPG is delivered to the end users in a safe manner.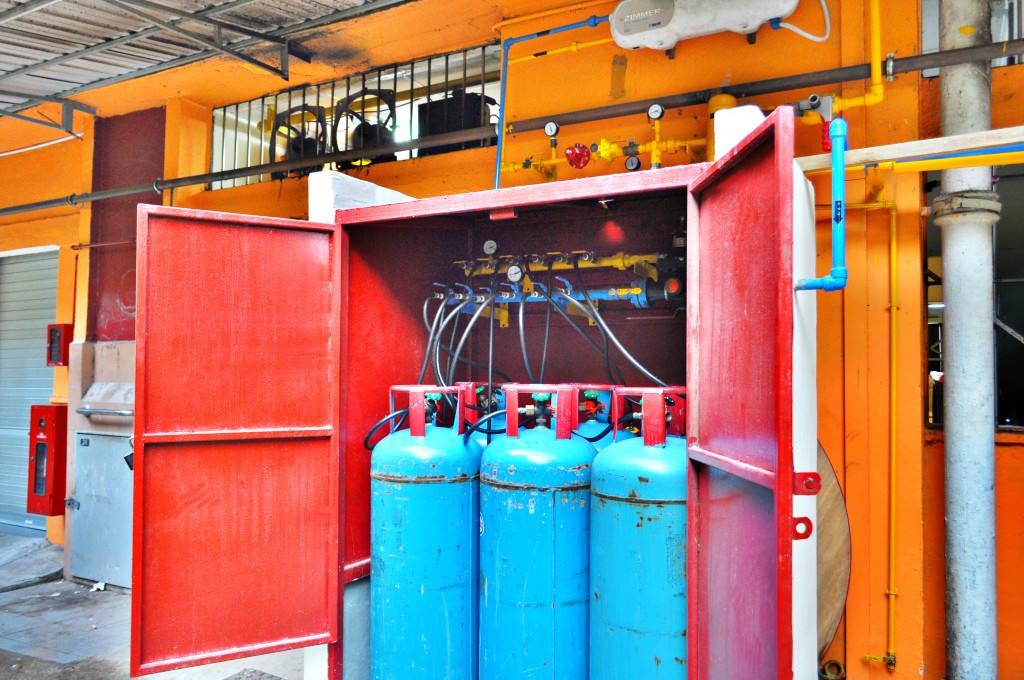 2. Centralized LPG System – Approved by SCDF
Our entire LPG installation and system is designed by a Professional Engineer in compliance with the relevant fire safety regulations in Singapore, i.e. NFPA 54 & 58.
Approvals by Fire Safety & Shelter Department ("FSSD") have to be sought prior to any operations.
Our LPG installation consists of various safety devices such as pressure regulators, pressure relief valves, over-pressure devices, emergency shut-off valves and fire extinguishers to ensure safety is not compromised.
3. Insurance
We provide Public & Products Liability insurance coverage to all our customers.